University of Jos on Monday commenced lectures today Monday 25th January, 2021 as earlier communicated by the management.
Our correspondent who went round the institution observed that students on campus were very excited to start lectures after the long covid-19 and the nine months Asuu strike.
As lectures commences, Mr. Issac Ejiga a lecturer with the department of mass communication welcomed back students on campus and instructed students to adhere to covid-19 protocol.
Mr. Isaac Ejiga said some people believe that children are not transmitter of the virus, Ejiga said children are also potential transmitters of the virus.
Ejiga further encouraged students to do their best to study on their own , students need to protect themselves and also protect others to prevent
the spread of the virus.
In a related development to prevent the spread of the virus, Students Union leadership of the faculty of arts, has taken a bold step to set a Presidential task force committee on covid-19.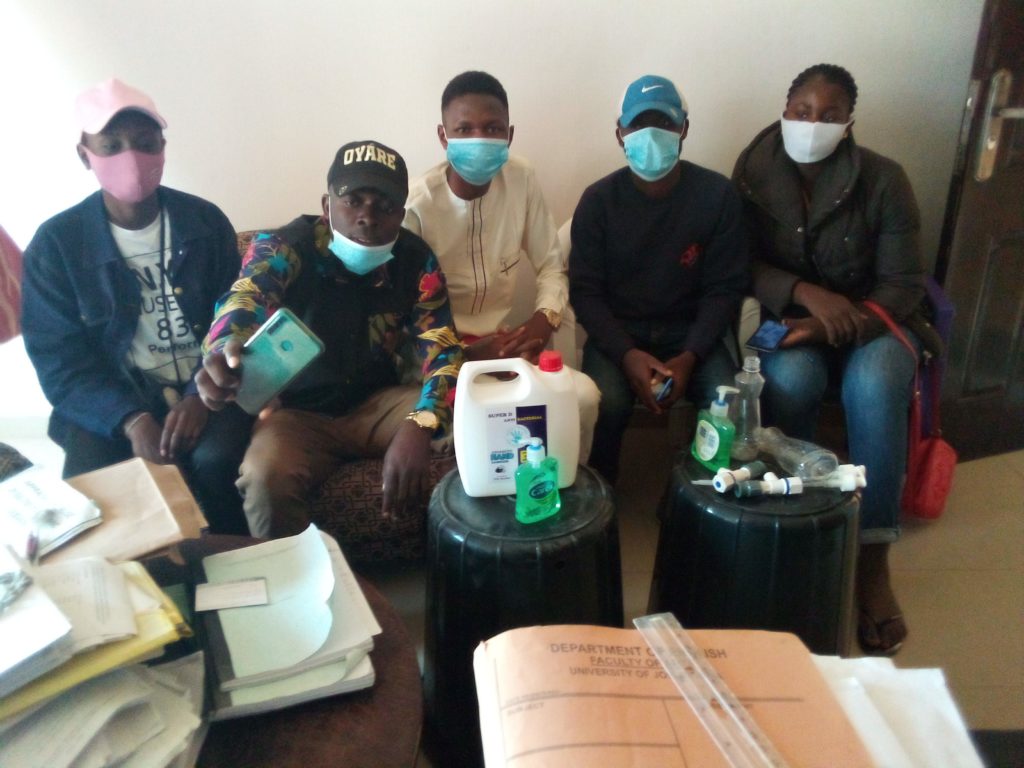 The Faculty President Vincent Sunday Mallo, said the committee are to ensure that students adhere to the covid-19 protocol and guidelines given by the University management.
Items presented by the executives include, Washing hand container, liquid soap and hand sanitizers
count | 122