The Convener of the Catalyst Movement, an Advocate of the NotTooYoungToRun in Nigeria, APC State House of Assembly Aspirant Jos South Constituency in 2019, Member of the Lalong/Tyoden 2019 Campaign Organization and the APC Coordinator Zawan District and his Wife, Mrs Simi Dachomo Chayi in company of hundreds of Supporters, Friends and well wishers revalidated their membership of the ruling party, the APC at his Govt. College Zawan I Polling Unit Jos South LGA with a charge on young people to register as Members of the ruling party.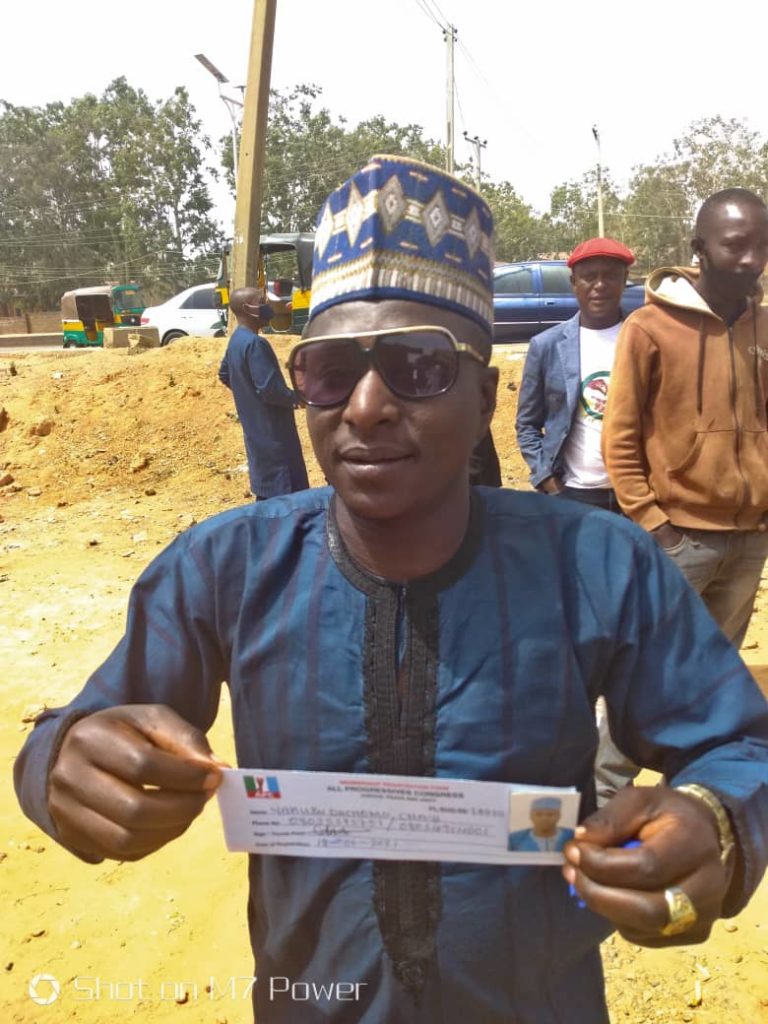 Engr. Chayi said the reason for revalidating his membership was on account of the good works the ruling party is doing by providing good governance and bringing dividends of democracy through people oriented projects.
He said APC is providing credible leadership at all levels and called on the citizens to continue to accord the needed support for greater achievements.
He said the APC is providing an all-inclusive government and ready to do more for the populace.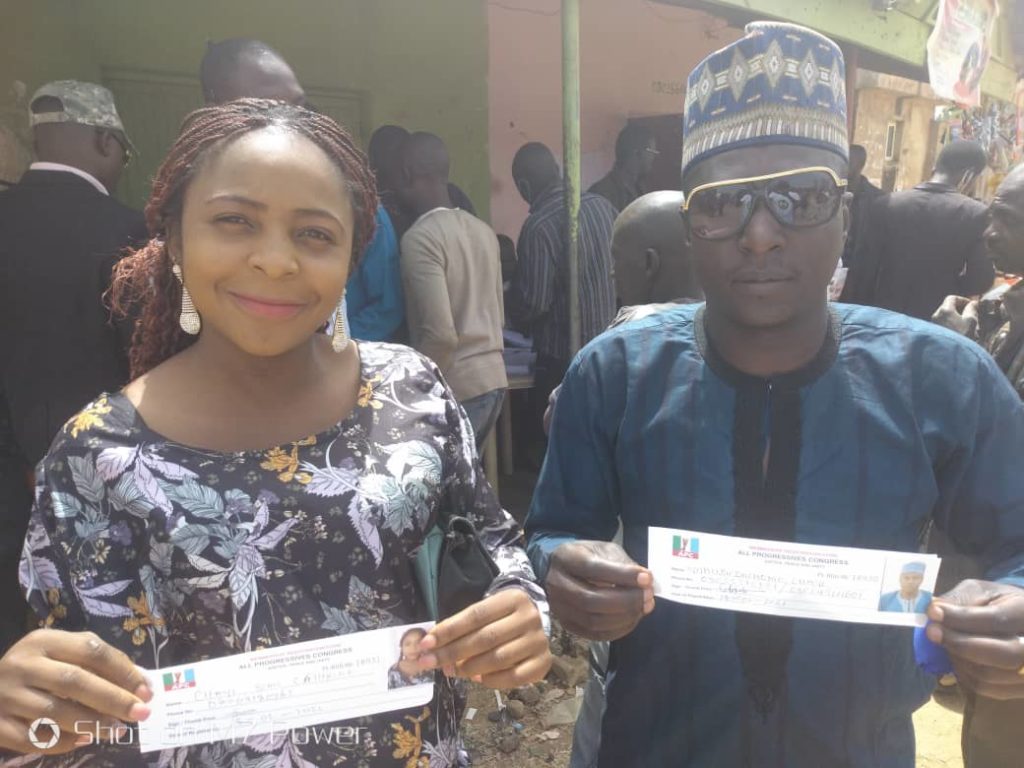 "In Plateau State, we were blessed with the approval for the establishment of Federal Polytechnic Shendam, Karl Kum University Vom Jos South LGA and ANAN University Kwall, Bassa LGA"
"As if that wasn't enough, the President also approved the sum of N2.8 billion for the construction of the collapsed Bridge linking Wase-Langtang"
"Back here in the State, the Rescue Captain, Rt. Hon. Simon Bako Lalong is carrying out gigantic legacy projects which will improve critical sectors and will engender greater economic development as well as impact the lives of the people"
"I am calling on young people to register with the APC as this will give them the opportunity to take part in decisions making that affect us as people and also and as an avenue to correct the ills that they must have noticed" he said.
Engr. Chayi called for increase participation of the youths in politics and greater involvement in the governance processes.
He made these disclosures while responding to Journalists after he revalidated his membership successfully.
He hinted that he is ready to pay for passport photographs for youths and the aged who may not be able to afford as his donation to encourage an effective political engagement of citizens within his Ward, LGA, State and the Nation at large.
On the ongoing exercise, Engr. Chayi adjudged it as going on smoothly without hitches and commended the Officers handling it.
The APC Chairman Zawan A Ward, Mr. Francis Davou commended the exercise saying it is yielding positive outcome.
It will be recalled that APC stated nationwide registration, revalidation and update exercise on 15th January, 2021.
count | 132