By Kevin Naanjwan

Recall that ViewpointNigeria reported on September 1st 2020 that architect Samuel Longkat Bentu has promised to sponsor some secondary school graduates in Mangu North east to go and further their education at the ICON University Benin Republic.

He made this known when he visited early this month the Hakimin Gindri HRH ALH. Adamu Tanko Umar, the Pushit district head HRH Da Diket Gupiya and the Panyam district head HRH Engr. Aminu Deruwam in their respective palace.

Architect Samuel Longkat have started fulfilling his promises when he earlier today handed over the admission letters of the first batch of students to them in the Hakimin Gindri palace in Mangu local government area of Plateau state.

Receiving the letter on behalf of the students, the Hakimin Gindri HRH ALH. Tanko Umar Adamu appreciated architect Longkat for his commitment and show of love towards building the younger generation saying God will surely reward him.

The royal highness promised to encourage the students to work hard as that is the only way they can reciprocate the kind gesture.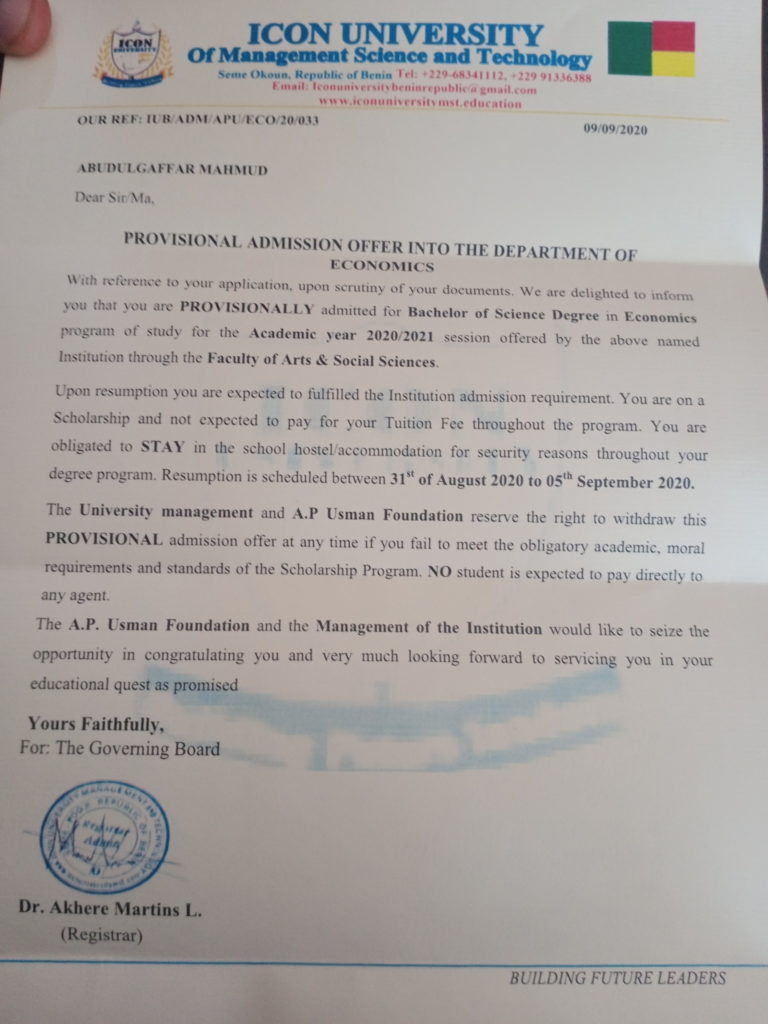 Architect Longkat Bentu appreciated HRH ALH. Tanko Umar for working tirelessly to ensure that his people have the best and promised to do more in the future.

The students are only expected to take care of their welfare as their tuition fee of over two hundred thousand naira (#200,000) is fully covered for the period of their studies.

The first batch of the students are expected to leave next weekwhile the second batch of the students are expected to leave January 2021.
count | 158