In order to encourage reading culture and contribute his quota to educational growth, the Plateau State Commissioner of Works, Hon. Pam Bot-Mang has donated a Library worth millions of Naira he completed and furnished to Zawan Community Secondary School, Jos South LGA.
In his remarks while commissioning and handing over the Library to the School, Hon. Pam posited that the gesture is to contribute his quota to educational development and advancement.
He admonished students to take their studies seriously and called on parents to support their Wards to secure good education to be useful to themselves and the society.
He said education plays vital role in Nation building and enhances development of Countries.
Hon. Pam hinted that Education is a tool which provides people with knowledge, skill, technique, information and enables them to know their rights.
He challenged the youths by saying to say Education is important is an understatement. He posited that education is a weapon to improve one's life, as it is probably the most important tool to change one's life.
He told parents that the best legacy they can bequeath to their children is sound and quality education.
He admonished the Students to make proper use of the Library.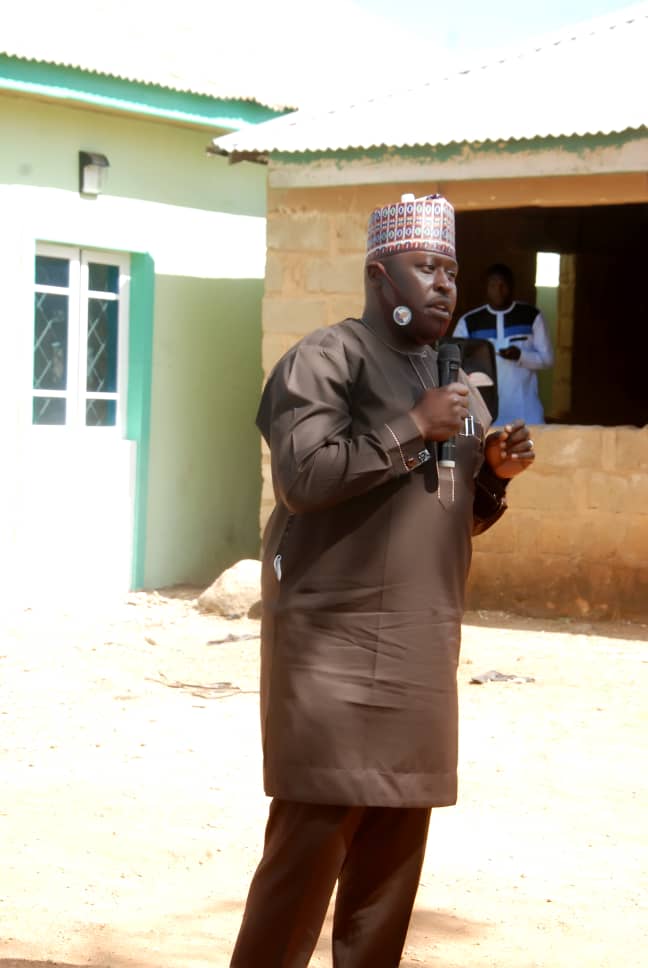 The Gwom Rwey of Za'ang, HRH Da Sir Christopher S. Mancha commended the Commissioner for identifying with the Community and contributing to improve the learning condition of the Students.
He described him as a visionary, focused and worthy Son whose contributions are transforming Plateau State and lives. He urged him to continue contributing to human and societal transformation.
Others who spoke were the President of Zawan Advanced Level Student Association (ZALSA), Zawan Youth President and the School Principal all lauded Hon. Pam Bot-Mang for the project and said they will ensure it is put to effective use to produce the desired result. They said Hon. Pam is building the Nation by the project which will build the capacities of many.
They called on other well spirited individuals to emulate the gesture of the Commissioner.
The event was attended by the Permanent Secretary Plateau State Ministry of Works, Hon. Engr. Sunday Hyat mni, Mr. Johnson the Representative of the Plateau State Commissioner for Secondary Education, illustrious Sons and Daughters of the Area, Students, Youths, Women etc.
count | 341