Jos extraordinary producer,former Tinny Entertainment Producer and CEO of Pearlcity (formerly known as BEDMusic), El More Hodus has disclosed via his Facebook handle about his plans of hosting a talent hunt in the city of Jos, Plateau State.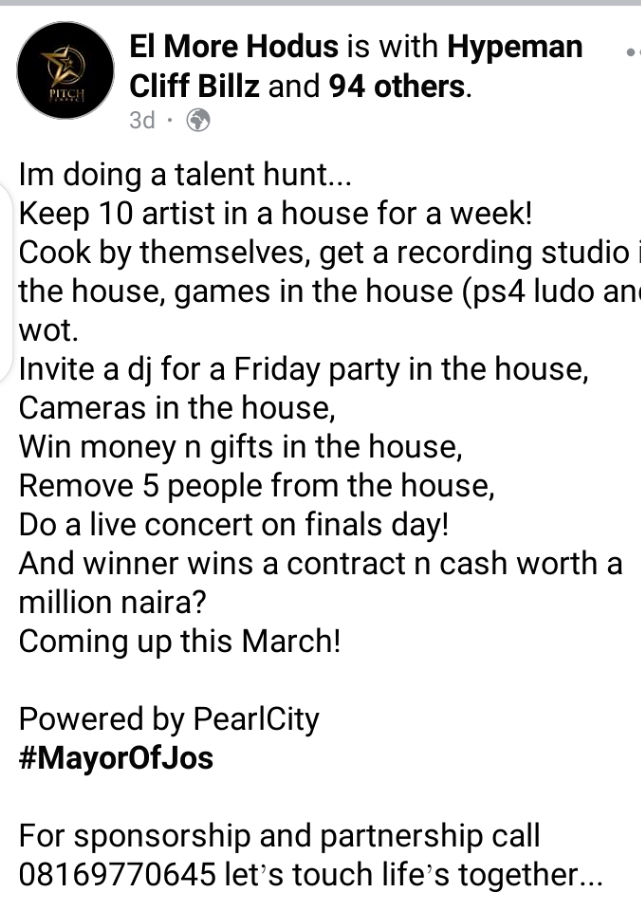 The Mayor of Jos said, this will enable them discover new talents and appreciate promising talents among artiste.
According to Hodus there will be Camera's all over the house, the planned talent hunt, which is to start in March, during that period, the participating artists will Cook by themselves, get a recording studio in the house, free games will be in the house (games like PS4, Ludo and Whot. Every Friday, a DJ will be invited for a party in the house.
More also, five participants will be evicted from the house to leave only five participants, while the winner wins a contract and cash worth a million naira
On the final day, a live concert will take place! And the winner wins a contract and cash worth a million naira.
The official name and logo for this talent Hunt show is named "PITCH PERFECT" with 12 housemates in a particular house without anyone knowing the location of the house for a period of two weeks.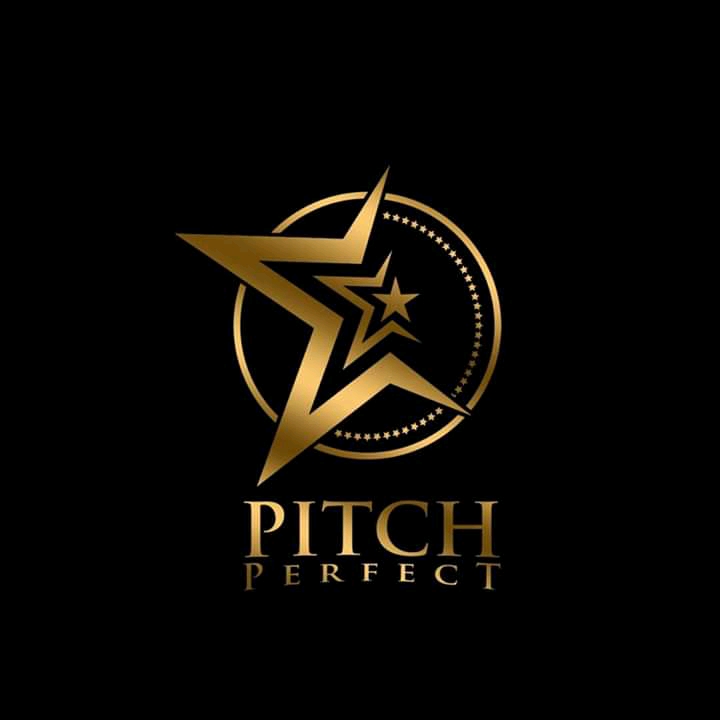 Forms will soon be available for those interested specifically both male and female artiste includes gospel and secular musicians, for those interested and wishes to participate in the up coming show audition is set to take place 30th and 31st January 2020 at Solomon Lar Amusement Park Jos plateau state.
The event will show live on stars times and YouTube channels,as it's sole aim is to get the best amongst the best and make he or she a star within a short period of time,the winner will be given a life time contract with a record label, sponsored on an album with a video shot and a cash prize of 1.5 million naira
count | 14