By Golok Nanmwa,Jos
Plateau State government on Tuesday started the distribution of palliatives to the poor of the poorest in all the Seventeen local government , as part of efforts to cushion the economic impact of COVID-19 on citizens of the state.
Commissioner for information and communications Dan Manjang who spoke to newsmen in Jos while distributing the food items said that the gesture was to give succour to specific categories of people in the society.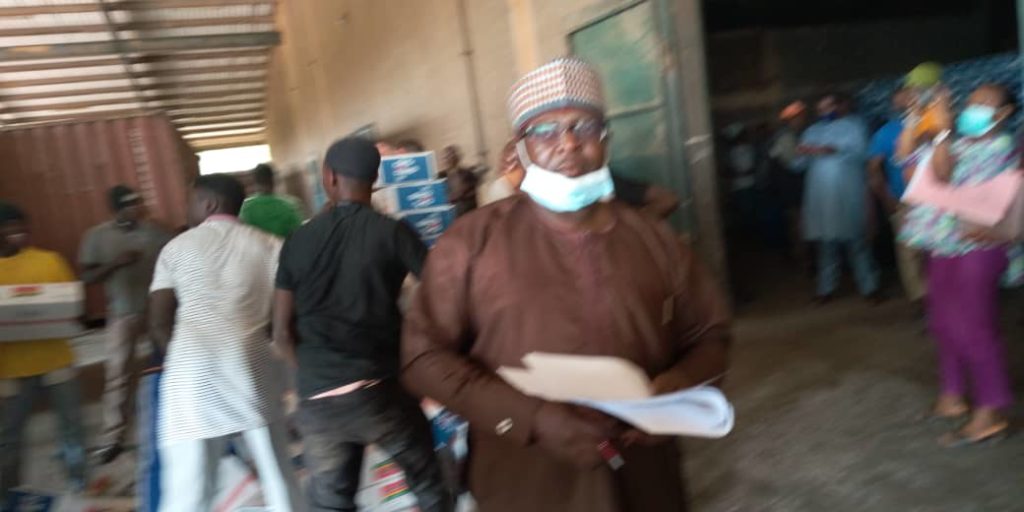 He said that the items distributed were donated to the state government by Collation against COVID (CACOVID)
He said the exercise marked the beginning of distribution of the palliatives to all the seventeen local government areas of the state .
Manjang said 39,993 household would benefit from the palliatives in the state .
"Each of the household would get 1 cartoon of Pasta ,2 cartoons of Noodles ,a bag of salt , a bag of semovita and a bag of sugar each .
The Commissioner on behalf of the state government also thanked Dangote Group and other groups for the items donated .
Deputy Chairman of Shendam local government ,Hon Williams Titlong who spoke to our correspondent said that the items received would be distributed to the poor of the poorest in the LGA in saying that the gesture was to give succour to specific categories of people in the society
count | 57