Social media filled with tributes to Chadwick Boseman on Friday night and early Saturday morning.
The actor brought to life T'Challa, the king of Wakanda and Black Panther superhero
In response to his death, the "Black Panther" star has received endless praise on social media, with fans, friends and other celebrities paying homage.
Here's what some have said: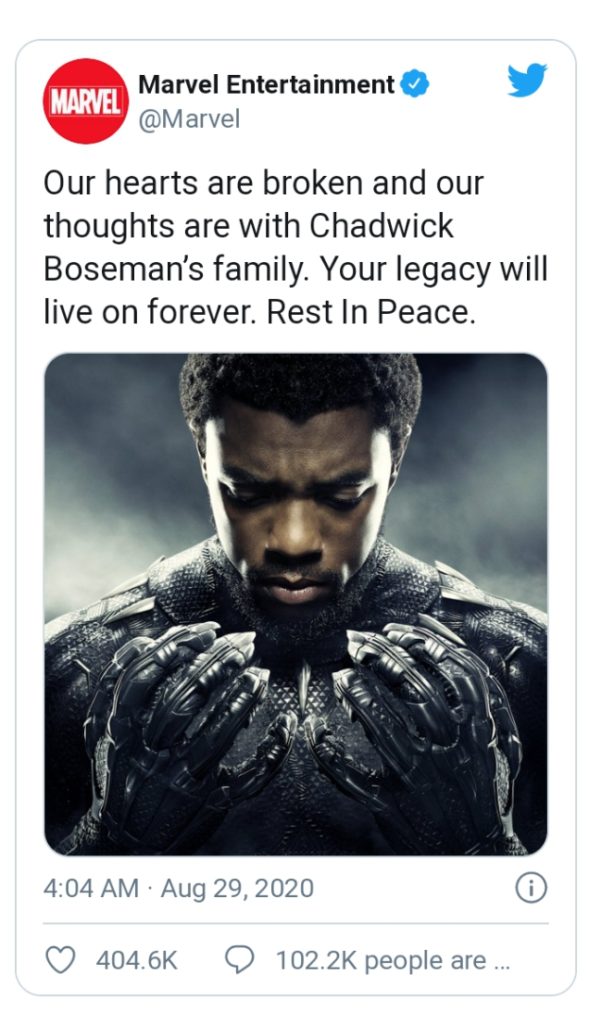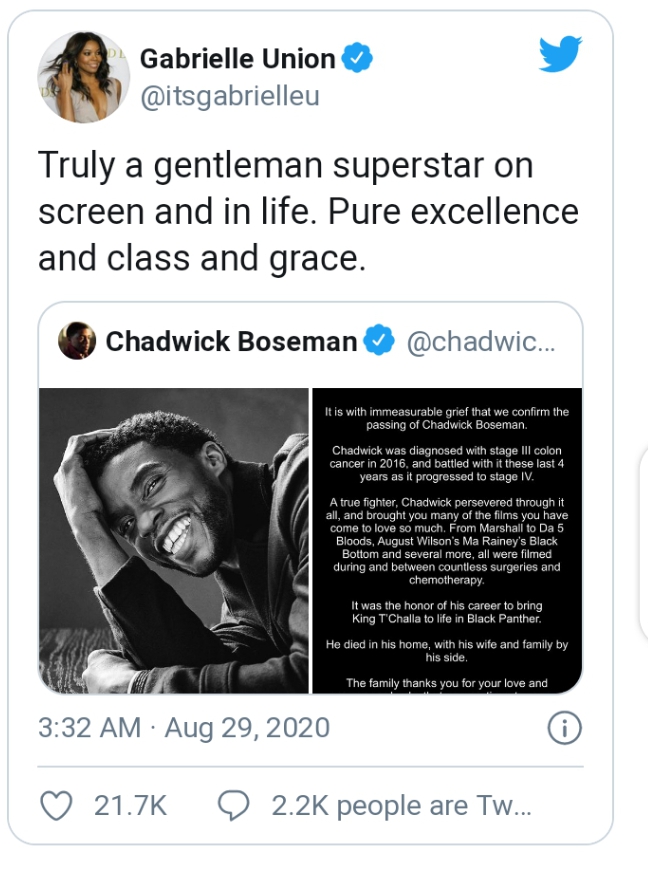 https://twitter.com/SamuelLJackson?ref_src=twsrc%5Etfw%7Ctwcamp%5Etweetembed%7Ctwterm%5E1299565519855669251%7Ctwgr%5E&ref_url=https%3A%2F%2Fd-360089789579?
https://www.instagram.com/_u/im.angelabassett/?utm_source=ig_embed&ig_mid=289CFB6E-D8E1-4C0B-961C-0059FB459CE3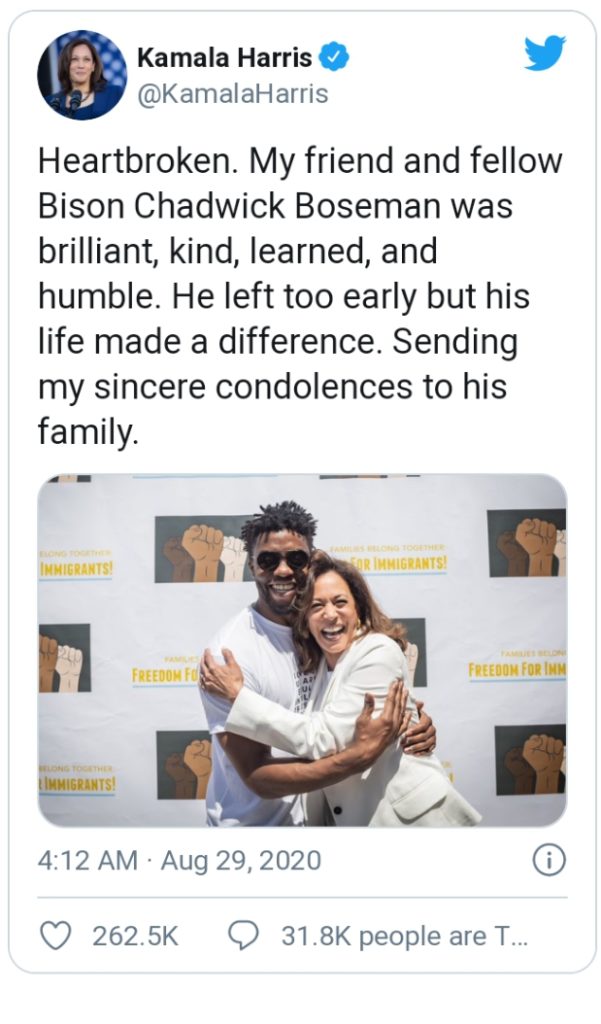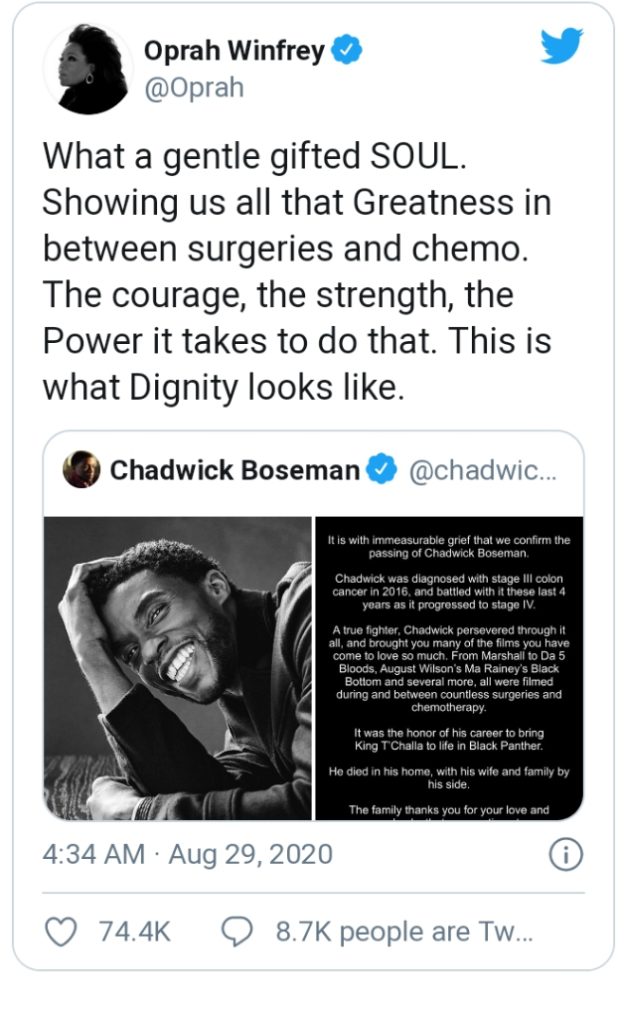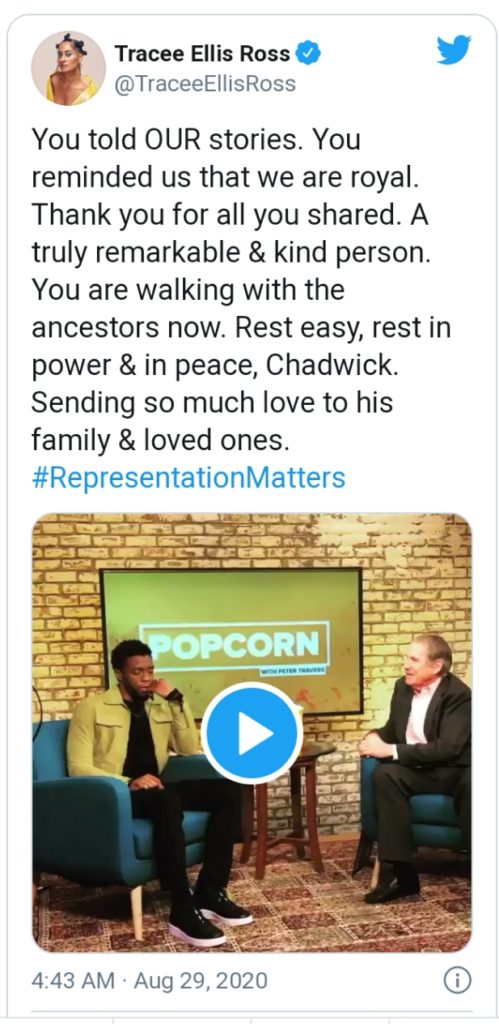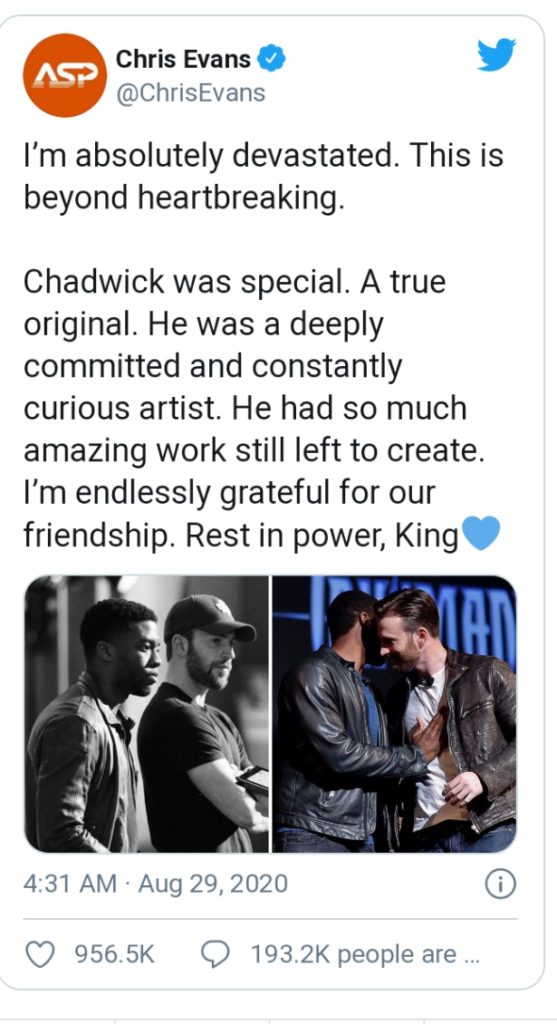 count | 2