Amasammy Foundation is an initiative of Mrs. Amaka E George, a fashion designer based in Spain.
The Foundation aim at putting smles, Catering for orphans and less privilege in the society and service to humanity. Amasammy Foundation Lagos chapter visit ALL Saints Orphanage Home, Abule Egba, LAGOS.
13th of September, 2020.
In her welcoming speech Mrs Biodun Emmanuel appreciate the foundation for remembering the less privileged, after question and Answer SECTION was done, prayers were rendered to the CEO and the Team by Miss. Favour and Miss. Blessing who are orphans in the visited orphanage.
Mr Sophy Bonny who is the Coordinator Lagos State Amasammy Foundation appreciated her team for putting smiles on the faces of the less privileged, she also donated JOTTER to the Orphans in celebration of the CEO's Birthday.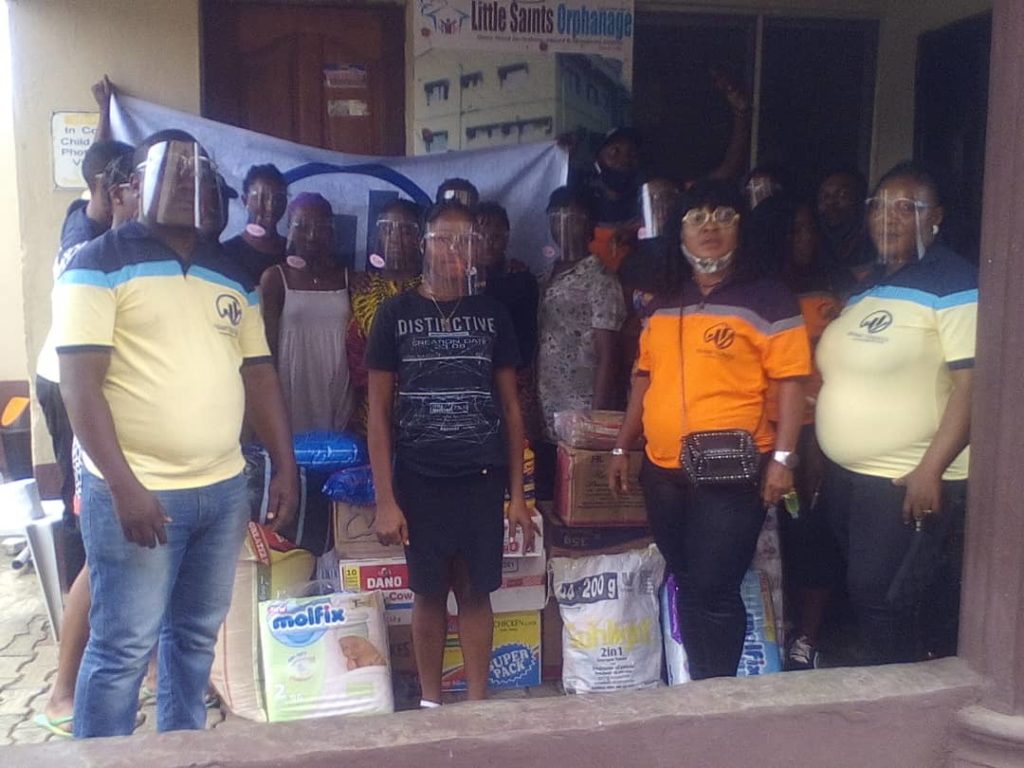 Mrs Sophy Bonny said, "I prayed for God's blessings upon the founder and CEO of AMASAMMY FOUNDATION Mrs. Amaka E. George and also to All our amiable SPONSORS,and Amasammy Foundation LAGOS CHAPTER MEMBERS . May God grant you all their heart desires.
Mr. Dickson Madunagu the Assistant Coordinator Amasammy foundation Lagos chapter, further prayed that "heaven will hearken to every prayers of their heart. No matter what happens in the world, God of heaven and earth will manifest on behalf of you all, you will dwell in safety and no harm shall come near any one of you & your families. You all shall see the goodness of the Lord in the land of the living in Jesus Mighty Name Amen."
Items presented to the orphanage includes,:carton of milo, dano milk, rose tissue bag, cartons of indomie, tooth paste , carbin buscuits, carton of hypo, carton of eva soap, bucket of custard, dangote spaghetti, bag of rice, carton of tasty tom tomatoes, cheese ball, homa chips, mofix pampers, treated nets, passion talcum powder, sunlight detergent soap, baby wipes.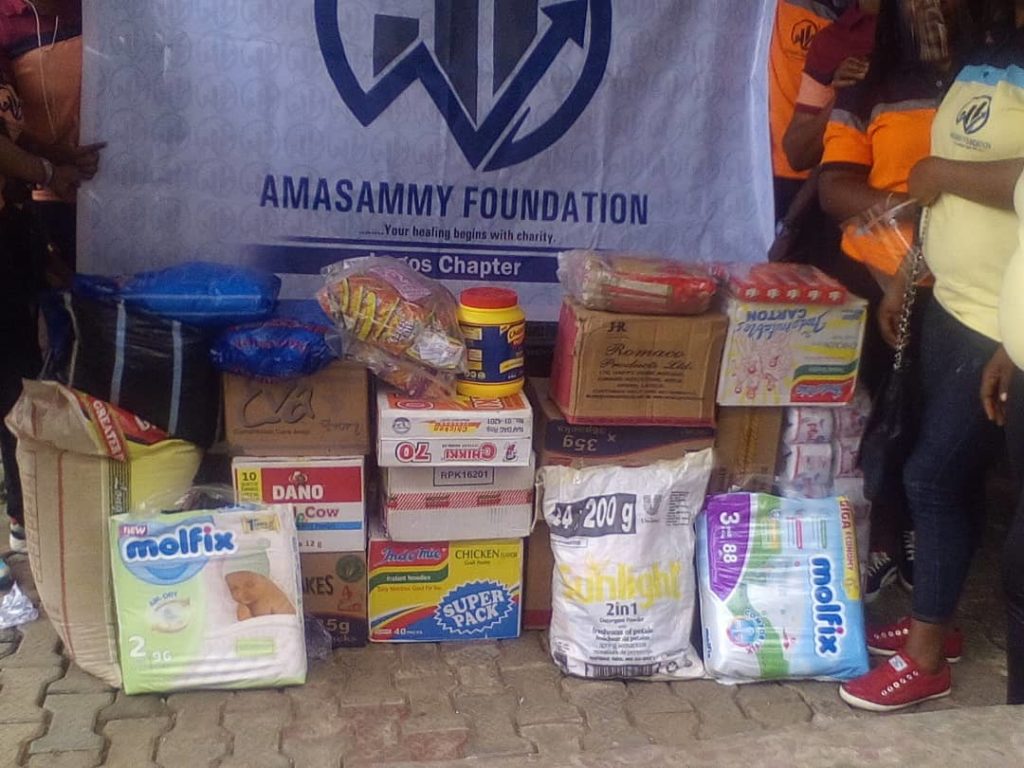 Receiving the items unbehalf of the orphanage, the Instructors in charge of the orphanage. Mrs Faith Opara and Mrs Biodun Emmanuel, thanked the donors for their philanthropic work and service to God and to humanity, stressing that God sent them to touch the lives of the helpless.
The instructors asked God to bless the foundation for what they have done, saying that this would go a long way in the lives of the children.
count | 3